Police: Rockland BOCES student stabbed teen with scissors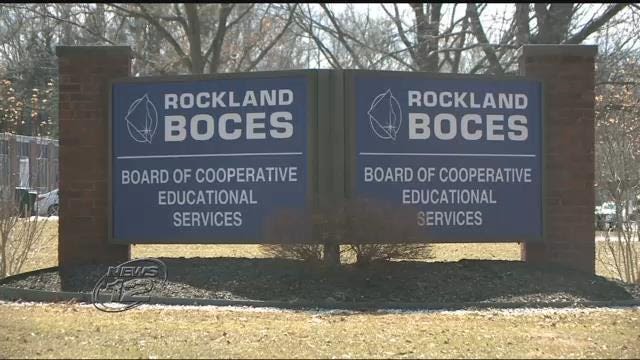 Police say a Rockland BOCES student stabbed another teen with scissors and is now in custody.
The other student is recovering after being stabbed in the shoulder around 8 a.m. at the West Nyack school.

A source tells News 12 that the argument erupted soon after the students got off the bus behind Building Number 2.
Police say a 17-year-old student pulled a pair of scissors out of his pocket and stabbed a 16-year old student.

"This was a superficial wound…probably some stitches. I don't know what the outcome is medically, but it's non-life threatening," says Detective Peter Walker, of the Clarkstown Police Department.

A BOCES spokesperson said in a statement that this was an isolated incident.

Walker says there was no danger to other students or staff.

"The school resource officer was there within seconds," says Walker.
Police have not released the names of either student because of their age, but say they charged the 17-year-old with assault, menacing and weapons possession.