Mother: Daughter feared for her life before murder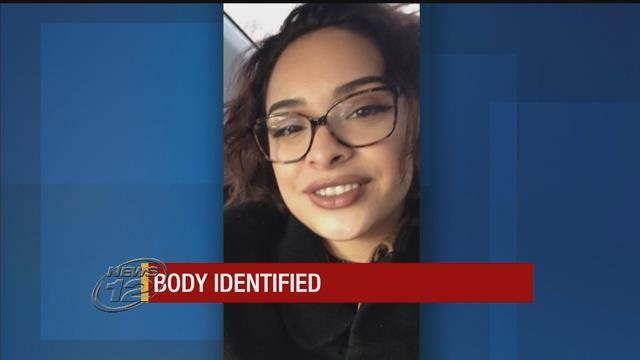 Hundreds gathered at Glen Island Park Thursday night for a vigil to remember the New Rochelle woman who went missing a week ago and was found dead Tuesday.
As police search for the killer, the family of Valerie Reyes is now trying to stay strong. Her family says they last saw her alive when she left her home on Colonial Place on the morning of Jan. 29, and no one had heard from her since.
Police say Reyes' body was found Tuesday, bound and inside a suitcase that had been tossed down an embankment off busy Glenville Road at the border of Port Chester and Greenwich, Connecticut. It's about 14 miles away from her home in New Rochelle.
Reyes worked at a Barnes & Noble in Eastchester. Her mother says she had struggled in the days before she went missing due to a failed relationship.
Reyes' mother says her daughter had just broken up with a boyfriend, and said she feared for her life the day before she disappeared.  She says she had fears of being alone and for her well-being just days after breaking up with her boyfriend. Sanchez says her daughter told her, "Mommy I just feel like I need to go back to therapy because I'm really scared, I'm having anxiety attacks again."
"I experience pain, heartache, soul-ache," says Sanchez. "A missing that I've never experienced in my life."
Now Sanchez says she is lost and doesn't know where to begin, except when she thinks about who would commit this act.
 "I feel a lot of hate for the hands that took my daughter's life away. I feel hate for those people. And I want justice for her. We want justice," says Sanchez.
Police in Connecticut say they are working with the New Rochelle Police Department and other law enforcement agencies at multiple levels and have engaged a variety of resources to assist in the investigation.
A Department of Public Works employee in Greenwich has been put on paid administrative leave. It comes after an investigation found the employee took pictures of the body of Valerie Reyes and the crime scene.
The cause of her death has not yet been determined by a medical examiner.
Police say many pieces of possible physical evidence were collected, and results from forensic analysis are pending.
Police ask anyone with information to contact the Greenwich Police Tip Line at (203) 622-3333.