Plunges in Ossining, Sleepy Hollow to raise money for charity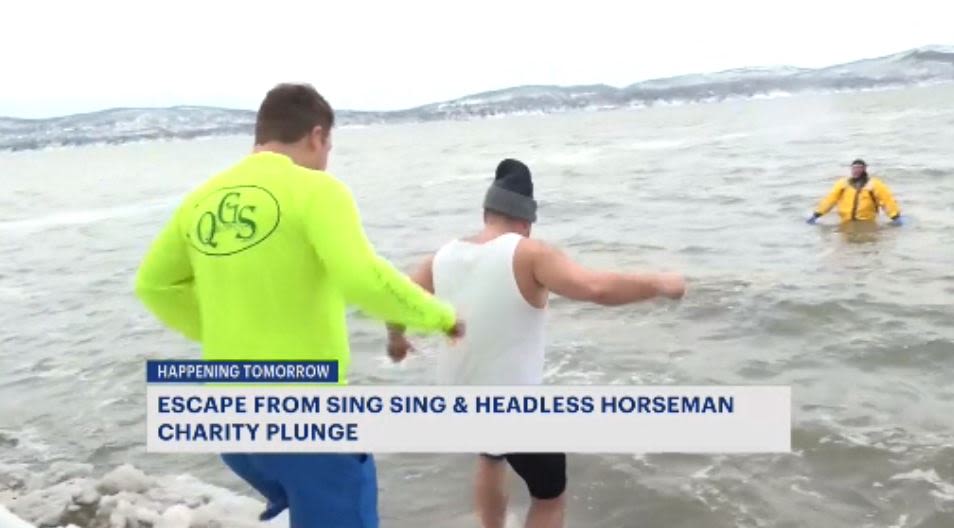 Who will raise the most money for a charity plunge - Sleepy Hollow or Ossining?  We'll find out on Saturday. 
The Escape from Sing Sing charity plunge and the Headless Horseman charity plunge have been going head-to-head to raise money leading up to the big dips into the Hudson River.
The Headless Horseman Plunge 
will be hosted later in the day at the beach at Kingsland Point Park in Sleepy Hollow at 2 p.m. Plungers should arrive at 1:30 p.m.