Paws of war: Westchester statue honors military dogs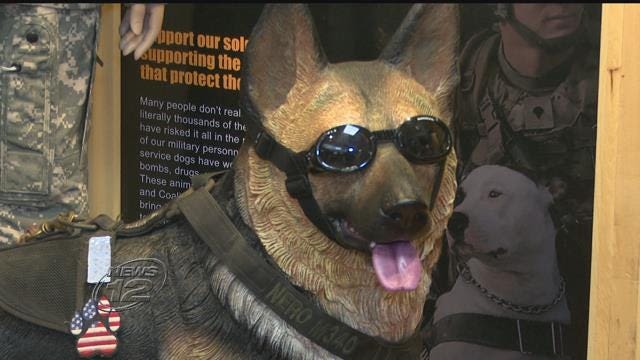 Many people honor those who fight for our freedom, but some tend to forget the canine fighters who served on the front lines.
John Caleron is an Iraq war veteran, and so was his dog Nero, a 13-year-old German shepherd who spent much of his life as a Navy working dog.
"He could be worked off-leash, which means they'd let him go and he'd scout out in front of them or he could be worked on a leash," says Caleron.
Nero completed two tours of Iraq, and was injured fighting for his handler on his last tour.  He was also diagnosed with a form of Lou Gehrig's disease in dogs, and needs a wheelchair to get around.

His collar, goggles and muzzle are now on display at Lasdon Park in Katonah where County Executive George Latimer announced a new "hero dog" statue Wednesday that honors Nero and other dogs who once served or are still serving their country.

Caleron adopted Nero and saved him from being put down.