New City mother defends husband in hot car death of twins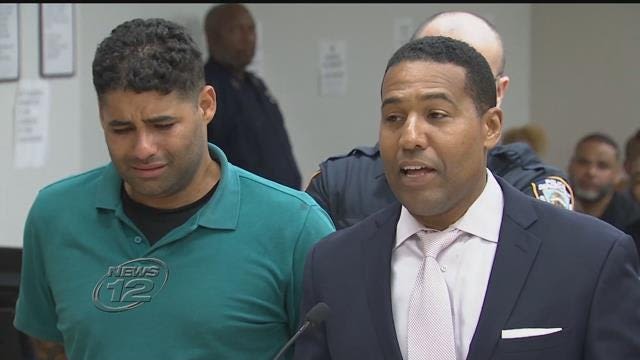 The mother of 1-year-old twins who died after their father left them inside of a hot car is speaking publicly about the tragedy.
The wife of Juan Rodriguez is calling this her worst nightmare, but she is defending her husband and says she does not believe this was an intentional act.
Rodriguez says he accidentally left his two children inside a hot car while he was at work.  Rodriguez says he thought he dropped off his twins, Luna and Phoenix, but that he accidentally left them in the back seat of his car for 8 hours while he went to work at the VA Hospital in the Bronx on Friday.
Rodriguez stood in a Bronx courtroom Saturday in front of a judge who described the condition of the car where the two babies died. The judge said the vehicle reached 108 degrees when the twins were inside.
Marissa Rodriguez released a statement that reads in part, "Though I am hurting more than I ever imagined possible, I still love my husband. He is a good person and great father and I know he would've never done anything to hurt our children intentionally. I will never get over this loss and I know he will never forgive himself for this mistake."
The 39-year-old is charged with manslaughter and criminally negligent homicide. He has pleaded not guilty to the charges.
Rodriguez was released on $100,000 bond and is expected back in court Aug. 1.