My Little Love: Newburgh couple gets gender reveal surprise from Adele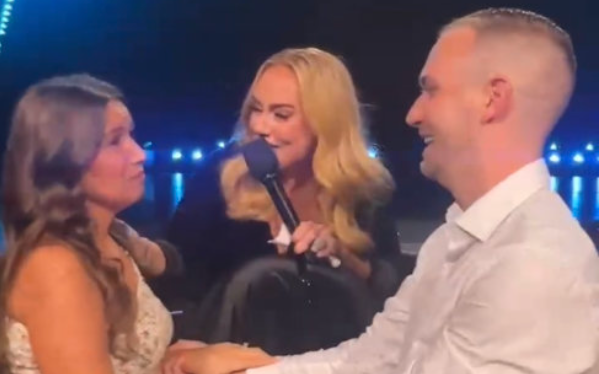 Gender reveals are always special, but a Newburgh couple's special baby announcement by one of the world's best-selling music artists is something they'll never forget!
Chris Dare, a local magician, and his wife, Shantelle, were in Las Vegas for the Adele's concert at the Colosseum at Caesar's Palace last weekend when the English singer-songwriter gave them the surprise of their lives on stage in front of thousands of fans.
Adele jokingly read the couple's gender reveal note saying, "Oh my God, I think it's from a doctor," before announcing the couple was having a baby boy.
She cried and hugged the couple and said, "If and when I get pregnant, will you do my gender reveal? I'll invite you back."
The couple's first baby is due in January.
Shantelle said during the gender reveal that the couple have known their baby's gender since twelve weeks and that she's "been waiting for this moment" since.
Dare tells News 12 that the couple were planning a gender reveal party Aug. 19, but says, "Now that Adele did it, our plans have changed."