City Council president fires back after Mount Vernon mayor vetoes budget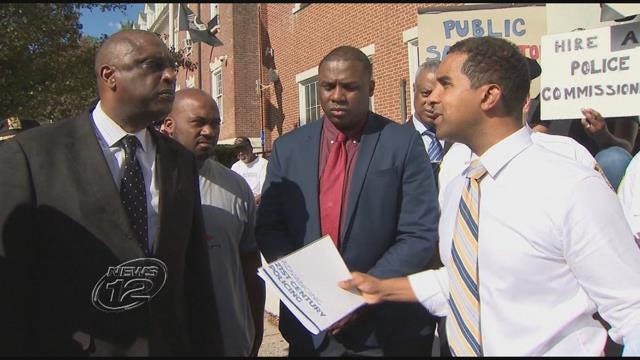 Mayor Richard Thomas vetoed Mount Vernon's City Council budget for the new year, even calling it "illegal."
In a statement on Friday, Thomas said the City Council ignored a judge's warning that funding for Memorial Field should be included.
The proposal also would have no funding for the Department of Public Works' yard, opening of the MTA's closed bridges or for broken sewers.
Thomas also was unhappy that the budget would rip $3 million from employees of the state retirement system and eliminate six critical positions in the city.
But Mount Vernon City Council President Andre Wallace says that none of that is true and adds that $2 million has been long set aside for Memorial Field.
"The money is there--it's available for the cleanup," Wallace said. "We know what we have to do and it's to move the mound out, but we still can't move forward until a remediation plan has been handed in and approved by the DEC so we can move this stuff out."
Wallace also claims that funding is readily available for broken bridges, but says the mayor has not done anything to get the work done.
He says Mount Vernon taxpayers can't afford to pay for some of the other requests by the mayor and a delay in the budget process will cause the city to run out of money, which will endanger all city employees' paychecks and lead to a state takeover.
News 12 reached out to Thomas's office several times for further comment. Each request was denied.