Mets slugger Alonso says he's OK after 'brutal' car accident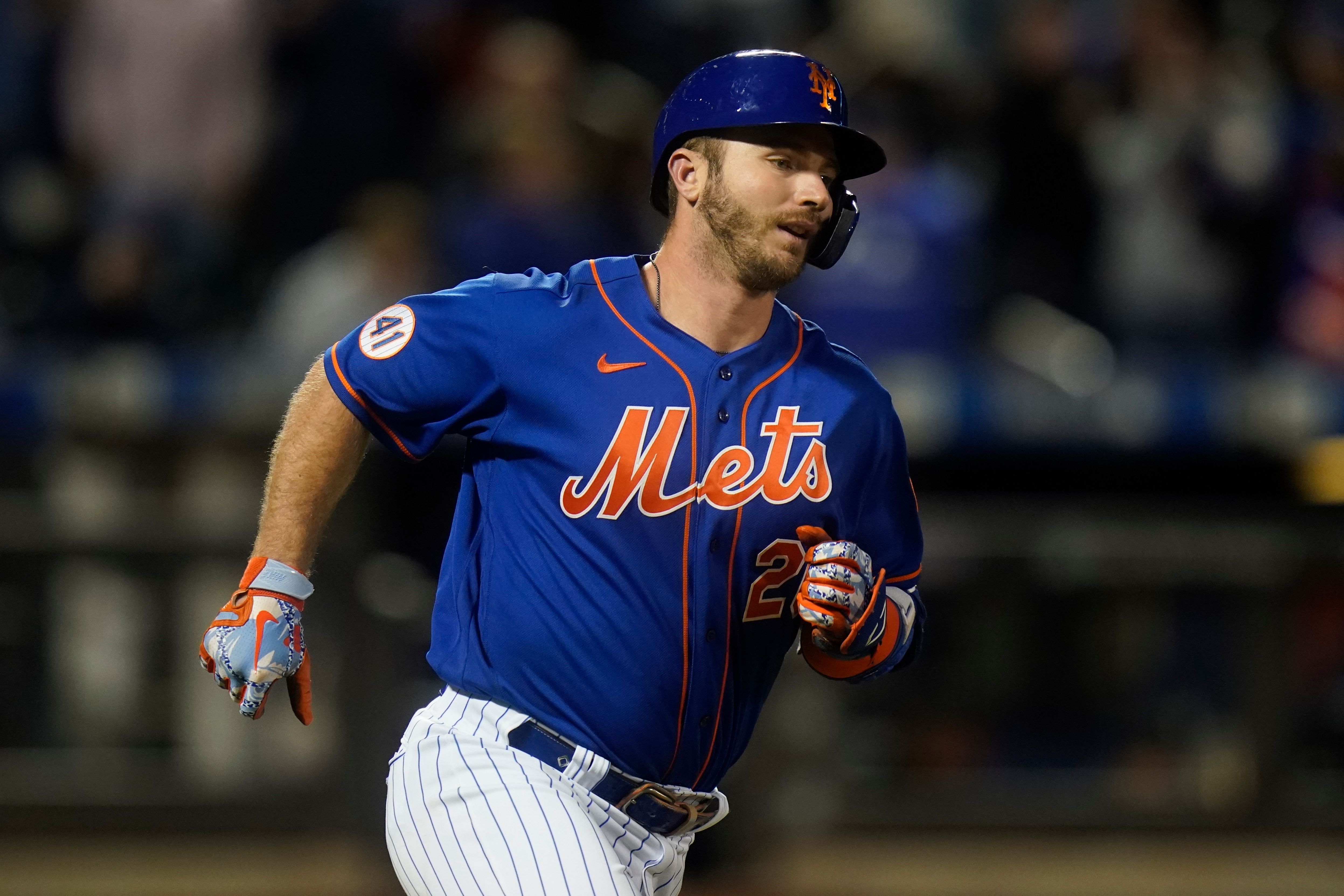 Mets All-Star first baseman Pete Alonso revealed to reporters that he was in a serious traffic collision yesterday that flipped his car over three times and left him kicking out his windshield to exit his vehicle.
Alonso's comments were taped and tweeted by SNY.
"This is a really special spring training because yesterday was a really close experience to death," Alonso said near his locker while addressing reporters.
Alonso says another driver and a red light, T-boned his car and sent the vehicle tumbling.
An emotional Alonso continued to express gratitude that he was back at spring training Monday.
"I'm just super, super blessed to be here," he said.
The slugger told reporters he took batting practice and fielded some ground balls today and that he'll be ready to go for full practice tomorrow.
Alonso says his family helped him get through the experience.
"My wife was an absolute trooper yesterday."