Judge hits 50th home run, becomes 10th player to do it twice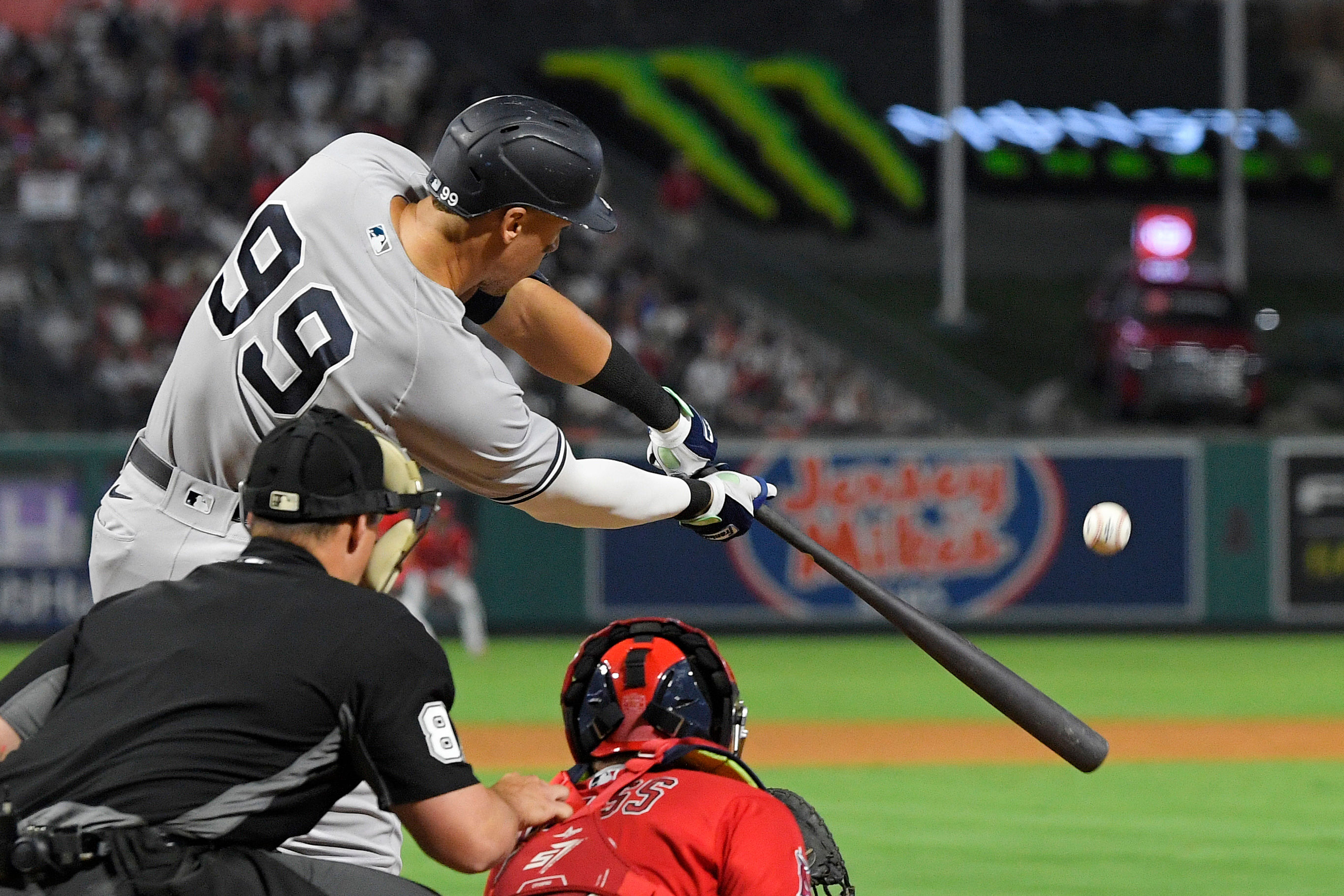 Aaron Judge hit his 50th home run of the season but Shohei Ohtani also went deep during their MVP showdown, and the Los Angeles Angels held off the slumping New York Yankees 4-3 on Monday night.
The top two candidates for AL MVP both delivered before a sellout crowd that included plenty of Yankees fans. Ohtani broke a 2-all tie in the fifth inning with his 29th homer, a two-run drive to right-center.
Judge connected in the eighth for a 434-foot shot off reliever Ryan Tepera that made it 4-3.
With his parents in the stands, the California-born slugger became one of 10 players in major league history with multiple 50-homer seasons. Judge smashed 52 long balls in 2017, setting a rookie record that was broken two years later when Pete Alonso hit 53 for the New York Mets.
"It's just another number," Judge said. "It's great, but I'm kind of upset about the loss."
The first-place Yankees tried to rally in the ninth, but three-time AL MVP Mike Trout went a long way to make a running catch in deep center on a drive by Oswaldo Cabrera with a runner on first for the final out.
Judge, who received loud "MVP!" chants late in the game, was intentionally walked twice before going deep. He is chasing the single-season Yankees record of 61 home runs established by Roger Maris in 1961.
"I'm not downplaying it," Judge said. "I don't like talking numbers."
New York, which leads the AL East by seven games over Tampa Bay, has lost three in a row - all on the road. The Angels, who have struggled mightily most of the season, have won four straight.
By JILL PAINTER LOPEZ