Jobless claims fall again with labor market churning along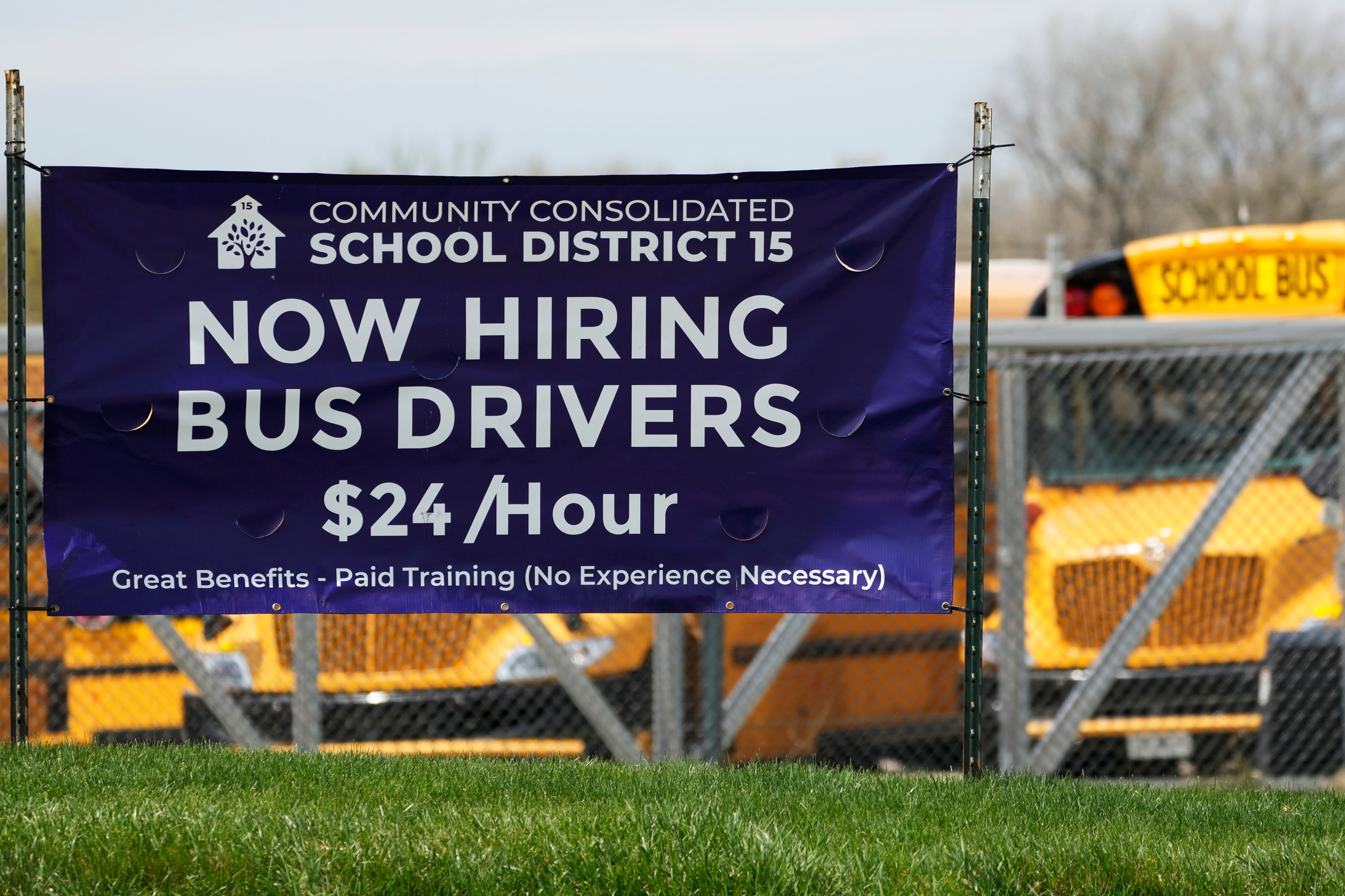 Applications for unemployment benefits in the U.S. fell last week as the labor market continues to show strength despite some weakness in other parts of the economy.
The number of Americans filing for jobless claims for the week ending April 22 fell by 16,000 to 230,000, the Labor Department reported Thursday.
The four-week moving average of claims, which flattens some of the week-to-week volatility, fell by 6,000 to 236,000. At the start of the year, weekly claims were running around 200,000 and they have gradually moved higher.
Overall, 1.86 million people were collecting unemployment benefits the week that ended April 15, 3,000 fewer than the previous week.
The weekly claims numbers are a proxy for layoffs, and continue to show that American workers are enjoying unusual job security despite rising interest rates, economic uncertainty and fears of a looming recession.
The U.S. job market has remained healthy in spite of other weak spots in the broader economy. The unemployment rate came in at 3.5% last month, a tick above January's half-century low 3.4%. Employers added 236,000 jobs in March, down from 472,000 in January and 326,000 in February, but still strong by historic standards.
Federal Reserve policymakers worry that a tight job market puts upward pressure on wages - and on overall prices. They've raised their benchmark interest rate nine times in just over a year. Inflation has edged lower since hitting four-decade highs last year. But March's 5% year-over-year inflation rate remained well above the Fed's 2% target.
The Fed is hoping to achieve a so-called soft landing - lowering growth just enough to bring inflation under control without causing a recession. Economists are skeptical, with many expecting the U.S. to enter a recession later this year.
On Thursday, the Commerce Department reported that U.S. economy slowed sharply from January through March, decelerating to just a 1.1% annual pace as higher interest rates hammered the housing market and businesses reduced inventories.