Hugh Jackman and Ryan Reynolds pause feud to join "All-In Challenge"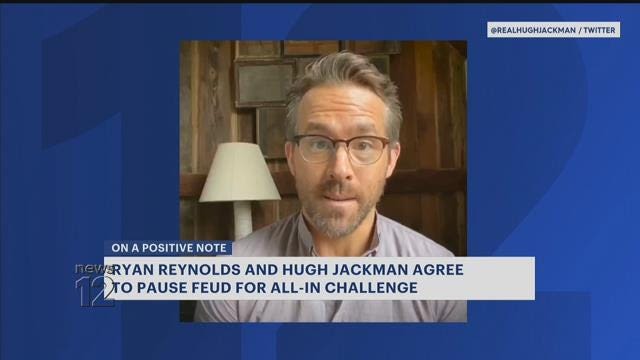 Two A-list celebrities are pausing their ongoing social media feud for the "All-In Challenge."
Those who donate to the cause will be entered into a drawing to have Bedford's Ryan Reynolds and Hugh Jackman come to their house.
All of the money raised will go to organizations that fight hunger and food insecurity, like Feeding America and Meals On Wheels.
A winner will be chosen, and the actors will fly to one lucky kid's home to help them sell lemonade! "We've agreed to join the All-In Challenge...We will stop our feud for one day and help sell a different type of drink," tweeted Jackman.