Horse whacked on 'The Sopranos' lives on at Warwick farm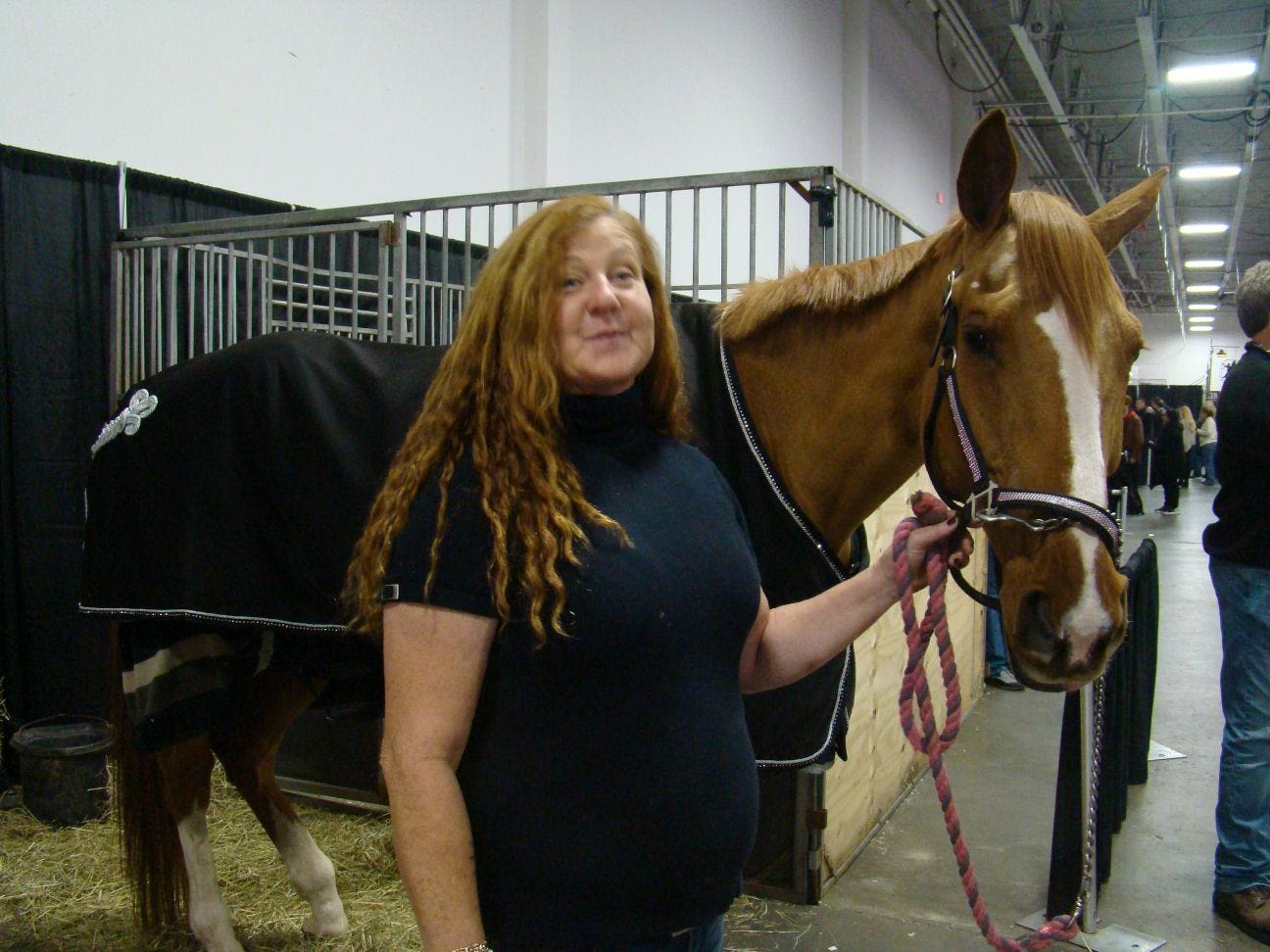 By Bob Doda
There were many gloomy endings for characters on "The Sopranos" – one of the saddest being for a horse from the Hudson Valley.
For those who haven't seen the legendary series, Pie-o-My was a 2-year-old racehorse that met an untimely demise in a barn fire after veterinarian bills became too high.
Today, Goldee is a 22-year-old mare that lives on a private farm in Warwick. She has never raced, and was raised as a dressage horse by her owner Kimberly Martin before Hollywood called.
News 12 met with Goldee and Martin at SopranosCon Saturday, the show's first convention since going off the air in 2007.
"She's on her union break," said Martin, keeping hoards of crowds away from her makeshift stable.
Martin explained that the horse used during the racing scenes was a double.
"If you look at the video clip, and you're a real Sopranos fan, the racehorse only has a white dot on its head," she says.
Goldee clearly has a white stripe from her head to her nose.
Martin also explained that a trainer from California worked for two days with Goldee to get her to lay down in her stable during a pivotal scene with Gandolfini."It was very easy, very gentle," says Martin.
Goldee remains in good health and spends her day-to-day "hanging out and eating grass."
Somehow, she finds time to post on
Twitter
as well.