Highly anticipated Airmont meeting on quality-of-life proposals ends abruptly, resulting in chaos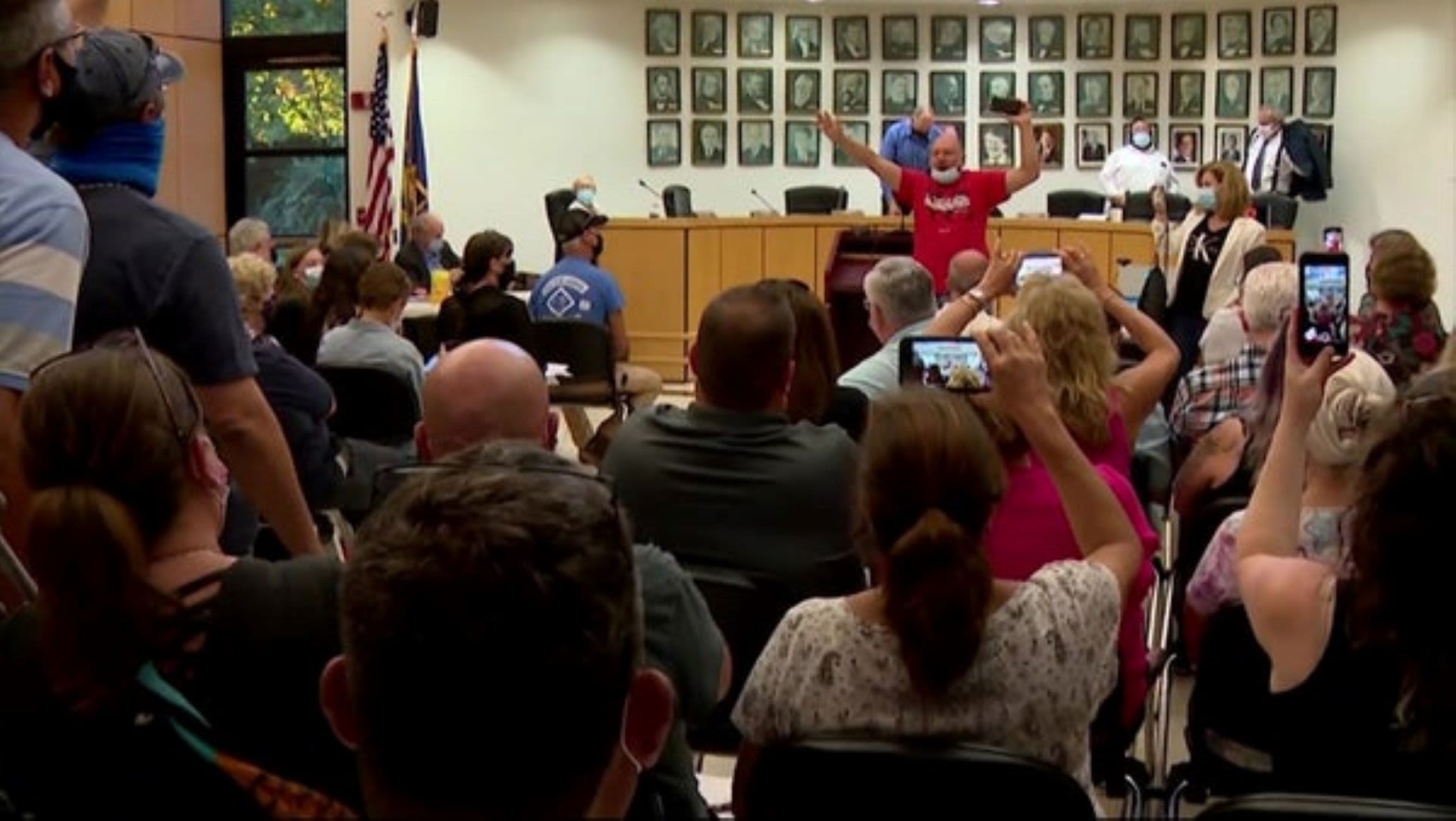 A highly anticipated and controversial meeting in Airmont that would have dramatically changed residents' quality of life ended abruptly Monday night.
The meeting exploded into chaos and shouting after the village mayor canceled the meeting at the last minute for technical difficulties.
Nearly 200 people packed into Ramapo Town Hall Monday night, ready to battle the village board over several "quality of life" law proposals, including extending the ban on loud yard work an extra two hours on weekend mornings from 8 a.m. to 10 a.m.
That law originally included a ban on snowblowers but was amended by the board right before the meeting.
Other proposals include changes to campaign finance laws, rules for cutting down trees and how residents can use their garages.
Airmont Mayor Nathan Bubel refused to answer News 12's questions, and Trustee Migdalia Pesante says she was just as caught off guard as the public.
"I don't know what happened. I even had an argument, why are they not telling me what's going on?" says Pesante.
Airmont is no stranger to technical issues. Village Hall hasn't had phone service for the public to reach them in 21 of the past 27 days.
A new date has not yet been set by the village.