Greenburgh police step up patrols in wake of 9th pedestrian-involved crash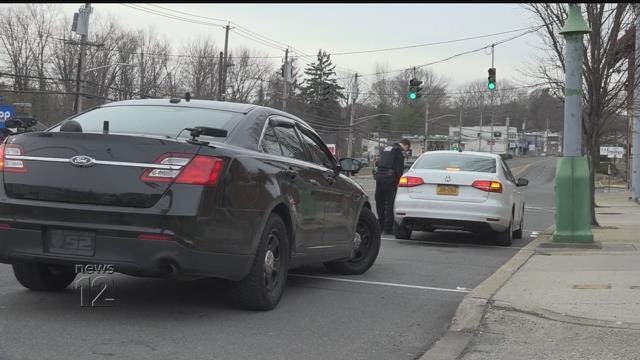 Greenburgh police are stepping up patrols after a pedestrian
was struck
crossing the street Saturday.
This is the ninth pedestrian hit in Greenburgh in the last few months.
It happened on East Hartsdale Avenue between North Central Avenue in Wilson Street.
Police say they received several 911 calls about a man lying in the roadway, bleeding from his head.
When police arrived, they found the 70-year-old man unconscious. He was taken to the hospital.
Police say the victim was crossing East Hartsdale Avenue from north to south approaching the center of the roadway when he was struck.
The driver did not stop, but police say the 87-year-old Hartsdale resident was tracked down by officers.
Police are stepping up patrols and ticketing drivers who are speeding, distracted or not yielding to pedestrians.
They are still investigating Saturday's crash.
Four elementary school students from Ardsley are stepping in to help with the problem. The group of fourth and fifth graders presented a pedestrian safety solution to the Greenburgh Town Board.
It uses electronic sensors to detect motion in a crosswalk and alert drivers that a person is walking across the street.     
The group, called, Cross-E-Road, presented to the board on Wednesday – before the ninth person was stuck Saturday.
Town Supervisor Paul Feiner says he plans to review the student's safety plan.