Cuomo says cuts to schools, hospitals will be forecast without federal help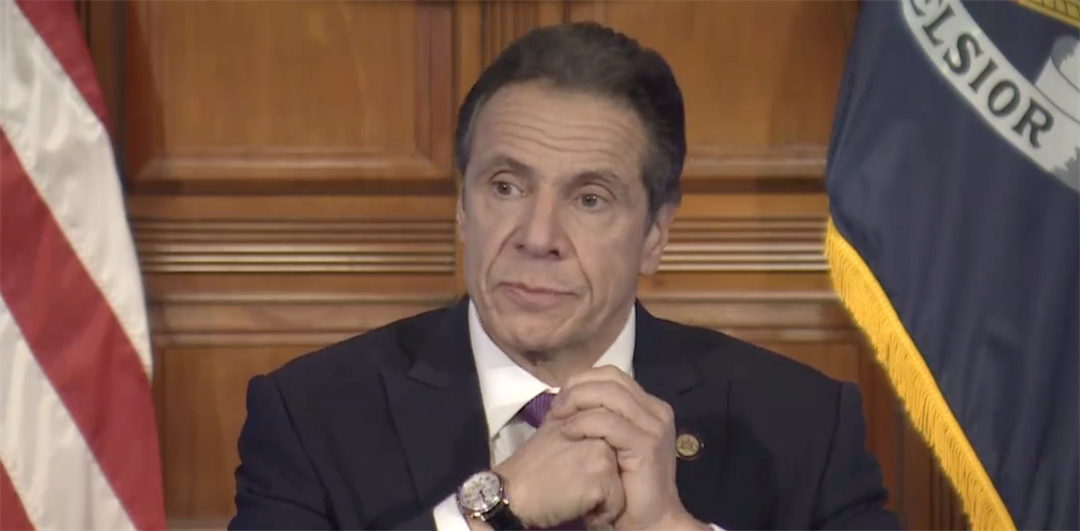 AD BLOCKER NOTICE: If you are using an ad blocker, it may prevent the live stream from displaying properly. Please disable ad blocker for the best viewing experience.
Live video of Gov. Andrew Cuomo's daily COVID-19 briefing.
BRIEFING NOTES
-Gov. Cuomo says hospitalizations again down slightly, intubations down.
-Governor says if we're off the plateau, how long and how steep in the descent?  He says nobody knows at this time. 
-Gov. Cuomo says different projections have different data.
-478 new deaths reported.  
-Governor says how, when, how fast and what exactly is meant by reopening?  He says let's use the crisis to learn lessons and value from the reflections.  Says he wants to set the bar high.  Gov. Cuomo says we need to 'reimagine' New York with the lessons learned from COVID-19.
-Governor says reopening and reimagining will take part with a coalition of states. Gov. Cuomo says Mayor de Blasio, county executives Bellone, Curran and Latimer to lead 'Reimagine New York' task force focused on post-COVID changes.
-Gov. Cuomo says number of cases will be monitored closely as weather warms and people hope to get outdoors more. 
-Governor says on state/federal partnership, testing and funding is the key. 
-Gov. Cuomo says National Governors Association is renewing a bipartisan call for $500 billion in aid to states. 
-Governor says state financial plan will forecast 20% cuts to schools, hospitals, local government if federal government doesn't provide funding.
-Gov. Cuomo proposes hazard pay to front-line COVID-19 workers.  
-Governor announces plan for expanded healthcare and testing in public housing communities.  Also announces upcoming delivery of masks and hand sanitizer. 
-Gov. Cuomo speaks about tweet from President Trump saying testing is up to the states.  Says president is correct and that the states should lead.  However, he says the labs that perform the testing rely on machines from national manufacturers.  He says he'd like the federal government to help on supply chain issues. 
PHOTOS: People around the world cope with COVID-19