Former Poughkeepsie player, Villanova All-American Siegrist declares for WNBA draft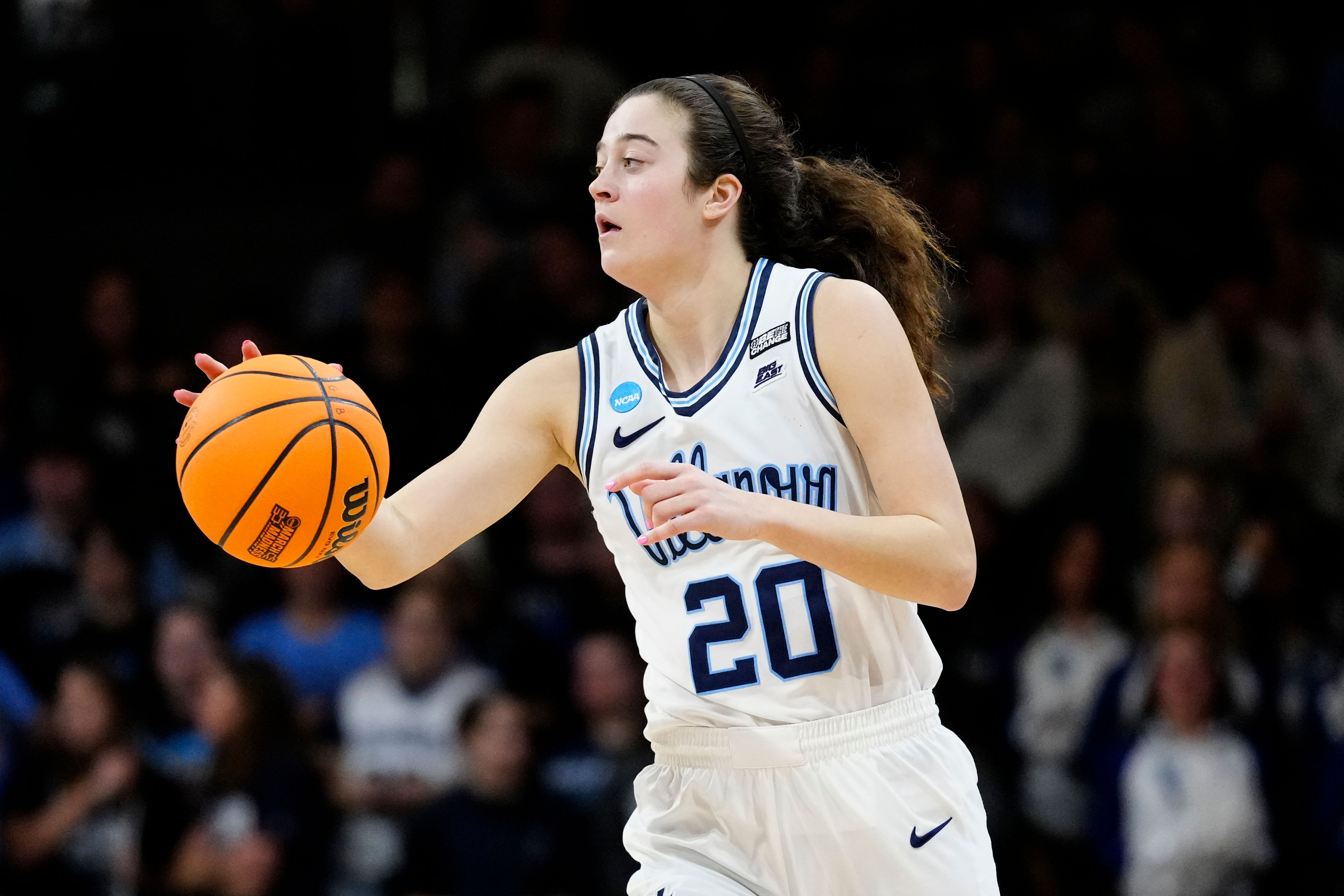 Villanova star and AP All-American Maddy Siegrist will not return for a fifth season and has declared for the WNBA draft.
Siegrist led Villanova to a 30-7 overall record and the Sweet 16 for the second time ever this season. She led the country in scoring at 29.2 points per game and averaged 9.2 rebounds. She's the two-time Big East Player of the Year.
Siegrist played four seasons and is the career leading scorer in Villanova basketball history for both men and women with 2,896 points. She also became the career leading scorer in Big East history for men and women with 1,693 points, in regular-season conference games only.
"I can't thank Villanova enough for welcoming me into the greatest community on Earth," Siegrist said. "From the first day I stepped on campus, I knew this would be my forever home. My college basketball career was everything that I dreamed of and more. However, when I look back on my career it is the people at Villanova and the relationships that I made that I am going to cherish forever."
Siegrist also played basketball for Our Lady of Lourdes High School in Poughkeepsie, New York.
The NCAA granted athletes affected by the COVID-19 pandemic an extra season of eligibility. Siegrist decided the time was right to jump to the WNBA.
The Wildcats lost to Miami in the Sweet 16, meaning Siegrist had until Monday's deadline to decide if she would return for another season or declare for the draft. Players on teams still alive in the NCAA Tournament have 48 hours after their final game to make a decision. The WNBA draft is April 10.
Siegrist scored 20 or more points in all 37 games this season, including 17 games of 30 points or more. The 37 consecutive 20-point game stretch is the longest streak by any women's or men's Division I player this century. She scored a career-best 50 points against Seton Hall on Feb. 11 on 20-of-26 shooting.
"The statistical numbers that she recorded are going to be there forever which is so special when you see what Maddy accomplished throughout her amazing career," Villanova coach Denise Dillon said.
"With that said, when you leave your mark on people as Maddy has there is nothing greater. I think that is by far the greatest accomplishment as a student-athlete where you can be recognized as being an authentic person as opposed to just a great athlete. Maddy will continue to impact the world in whatever she does."