Fire breaks out at Sleepy Hollow group home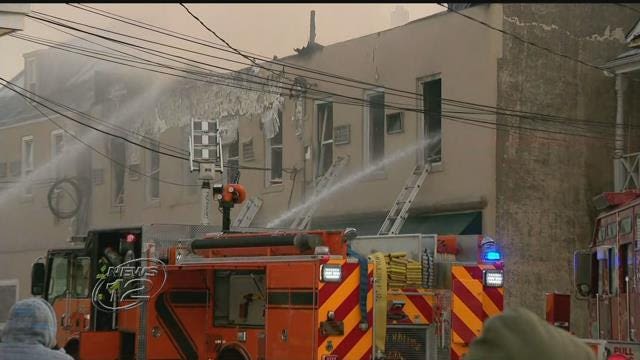 Sleepy Hollow firefighters responded to the scene of a smoky fire Thursday afternoon.
Fire officials say a structure fire was reported around 2 p.m. at 7 Barnhart Ave. 
Roughly 60 to 70 firefighters battled the blaze at what officials called an older building.
"As the wood gets older, it's an easier flash point, which means it catches fire quicker, so the fire spread really really fast," says Sleepy Hollow Assistant Fire Chief John Korzelius.
The flames tore through the building quickly and collapsed the roof. Witnesses say smoke could be seen from across the Hudson River in Rockland County.
The building is a group home that holds about 20 people. Fire officials believe everyone inside is accounted for.
The Red Cross was on the scene to help those affected. Fire officials say that once investigators are done with the building, they will knock it down.
The cause of the fire is under investigation.