Family claims West Point ignored deplorable conditions at base housing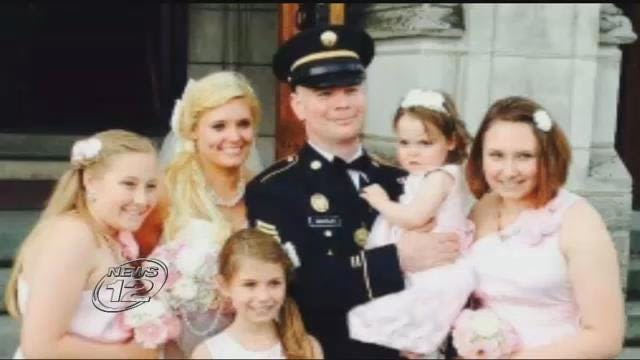 A family who says they endured deplorable living conditions at West Point says officials at the base ignored their concerns and are refusing to reimburse them for out-of-pocket expenses to mediate the problem.
Erica Nichols, wife of Army Sgt. Michael Nichols, says mold in their home made all six members of her family sick, including four young children, while they lived on base at West Point Military Academy.
"As soon as I opened up our HVAC unit, we see mold just growing everywhere," she told News 12.
Erica Nichols says she had six pulmonary embolisms "they could count," and her children suffered from rashes, pneumonia, bronchitis and headaches.
Nichols, who now lives with her family in Cornwall, says they became sick within weeks of moving there in 2013. Shortly after, she says private tests they paid for confirmed the presence of mold in the home. Military housing then moved them to a hotel for more than two months.
The family says they then received a letter stating that the base would no longer accept their claim.
"You don't meet the burden of proof and there was no one to stick up for us," Erica Nichols told News 12.
She says after they decided to move off base, West Point housing officials refused to reimburse them for more than $20,000 in furniture and personal items they had to toss because they were contaminated, leaving the family not only sick, but in debt.

Nichols says she decided to go public with the allegations because other West Point families are also affected, but are afraid to come forward.
A representative for West Point's military housing says their own tests showed no health or safety problems at the home the Nichols' family occupied.