'Tarzan' play canceled over racism concerns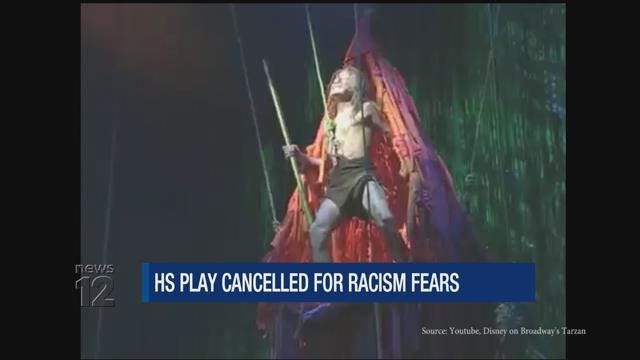 A planned production of a local high school play has been canceled after some parents raised racism concerns.

The Elmsford Central School District has officially canceled its Disney's "Tarzan" play.

Auditions were set for the Alexander Hamilton High School drama club production Wednesday, but complaints by two parents got the play replaced with Shakespeare's "Twelfth Night."

Disney's "Tarzan" was first announced as the play among students just two weeks ago. Two parents spoke with school leaders, saying they were worried about students of color playing some of the characters on stage.

The play wasn't even announced publicly, and the district had not applied for rights to the production yet.

The Elmsford school superintendent says the concern is focused on the original story of Tarzan, which was published in 1912 and contains racial undertones.

The district says it wants to ensure that it has created an inclusive environment in which all students can grow and thrive.

The district is diverse, according to the state, where 55% of the student population is Latino and 23% is black.

The superintendent says the new play is a "better fit for the student population."
There are several school districts in the Hudson Valley that have performed Disney's "Tarzan" in past years.

Many people on News 12's social media pages disagree with the decision, saying this sets a dangerous precedent.

Auditions for "Twelfth Night" took place Wednesday. The show will debut next March.