Crews battle 3-alarm fire at Spring Valley ranch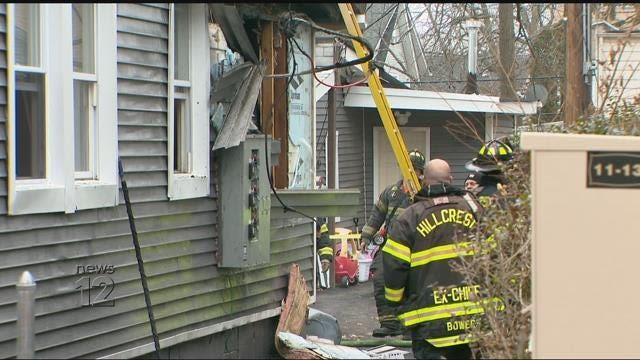 Crews battled a three-alarm fire Friday at a ranch in Spring Valley.
The three-alarm fire occurred around noon at 11 Lafayette St. in Spring Valley.
News 12 is told the fire started on the north side of the home and required a few dozen fighters from Hillcrest and Spring Valley to extinguish the flames in about 10 minutes.
"I heard a big knock at my door and when I opened the door, I see two firemen telling me to leave the house, there's a fire next to me. I had to run outside, and try to wake up neighbors," says neighbor Zach Clerina.
Clerina says his sister lives in the three-family home and the manager of the property has relocated residents to another building for the time being.
"We have residents that were still home sleeping, the smoke alarms woke them up. They came out of the house. The fire department and the police department searched all the units to make sure everyone was evacuated," says Spring Valley Fire Chief Ray Canario.
Fire officials say the last embers have been put on and power lines have been restored.
No one was hurt. The cause of the fire is still under investigation.