Colts hire Eagles offensive coordinator Shane Steichen as their head coach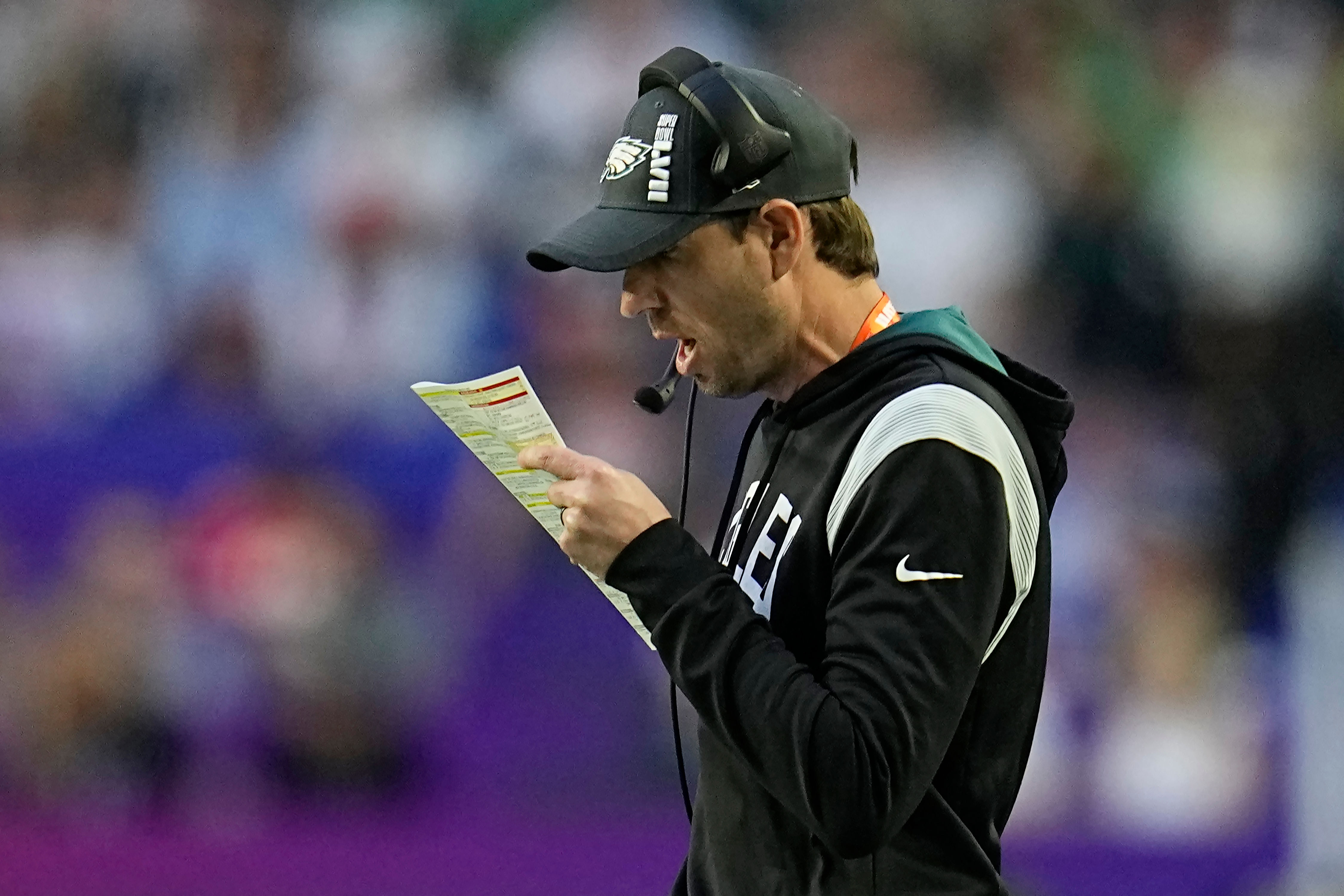 The Indianapolis Colts have hired Shane Steichen as their head coach.
The move announced Tuesday ends a search that took more than a month, involved more than a dozen candidates and finally gives the Colts some direction in what still appears to be a tumultuous offseason.
Each of Indy's last two full-time hires were offensive coordinators for Philadelphia Eagles teams that made the Super Bowl. Frank Reich was hired in 2018 after the Eagles won their first championship since 1960 but was fired in October as the Colts' season started to unravel.
He was replaced by interim coach Jeff Saturday, who won his first game but lost the final seven to give Indy the No. 4 overall draft pick. Saturday was one of the finalists for the full-time gig.
Now, though, the Colts seem to be changing directions again, this time likely with a young, promising quarterback. That's a major reason team owner Jim Irsay and general manager Chris Ballard, who led the lengthy search, sought out the 37-year-old Steichen.
Under Steichen's tenure in Philadelphia, Jalen Hurts went from second-round draft pick in 2020 to solid starter in 2021 to NFL MVP runner-up in 2022.
But Hurts isn't Steichen's only prized pupil.
In 2020, as offensive coordinator of the Los Angeles Chargers, Steichen presided over Justin Herbert's NFL offensive rookie of the year campaign. Before that, he worked with former Chargers star Philip Rivers, who joined Reich and current Eagles head coach Nick Sirianni in Indianapolis for his final NFL season.
The similarities between Steichen and Reich are striking.
Both climbed the coaching ladder with a franchise that previously called San Diego home, and both were college quarterbacks, though Steichen, unlike Reich, never took a snap in the NFL. And both left the Philadelphia staff just days after their teams played in the Super Bowl, though Reich was hired only after Josh McDaniels backed out of an agreement to take the job.
Still, Irsay is hoping for different results from Steichen, who becomes the league's third-youngest coach behind two other 37-year-olds, Sean McVay of the Los Angeles Rams and Kevin O'Connell of the Minnesota Vikings.
McVay won last year's Super Bowl title and O'Connell finished sixth in the coach of the year balloting after leading Minnesota to a division crown in his first season.
Those success stories seemed especially appealing to a franchise that missed the playoffs each of the past two seasons and almost certainly will have a seventh different opening day starting quarterback in September. Indy has only drafted two quarterbacks in the first round over the past 25 years - Peyton Manning in 1998 and Andrew Luck in 2012, both the top overall pick.