Chestnut Hill parents protest safety of middle school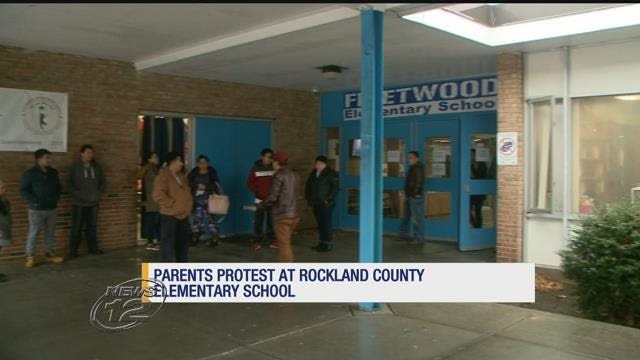 Parents protested outside of a Rockland County elementary school as they question if their kids are safe inside.
Many parents of students at Fleetwood Elementary School are worried after the school shut down earlier this week due to boiler issues that caused the school to have no heat. Hundreds of students were sent to Chestnut Ridge Middle School as crews made repairs.
As of Thursday, the district says the boiler is fixed and the school is safe and in compliance. Several parents disagree, claiming books and desks are wet and are concerned about mold and asbestos.
To make sure the building is safe, the school has an objective third-party inspecting hallways and classrooms.
"We are, as we speak, having the air quality assessed and we will publish the results and we will go from there," says Superintendent Dr. Deborah Wortham.