Briarcliff Manor engaged in legal fight with Trump, Trump Organization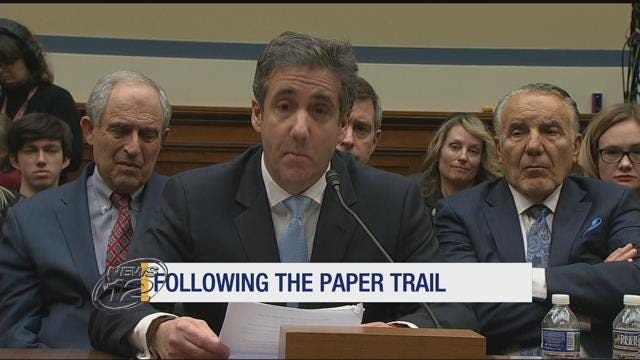 Allegations made Wednesday by President Donald Trump's former fixer Michael Cohen are making headlines in Westchester.
Bronx Rep. Alexandria Ocasio-Cortez grilled Cohen over whether the president lied about the value of properties to avoid paying taxes.
"Mr. Cohen, Do you know whether if this specific report is accurate?" she asked.  "It's identical to what he did at Trump National Golf Club at Briarcliff Manor?" answered Cohen.
Cohen's response had News 12's Ty Milburn following the paper trail in Briarcliff Manor.  
The village is taking on President Trump and the Trump National Golf Club Westchester in a battle over money. The village says the property the golf course sits on is far more lucrative than Trump claims.

Trump's former attorney Michael Cohen said on Capitol Hill that the organization regularly depresses the value of its property to save on taxes. Right now, it is suing the village and the town of Ossining, insisting its 140-acre golf course is only worth $3 million.

Village officials strongly disagree, saying it's worth $15 million, maybe more. They are now in a fight to make sure everyone pays their fair share of taxes.
Local homeowners like Cornelia Callahan are rooting for the village. Callahan says no property should be allowed to skirt taxes, no matter how prominent the owner.

"We have to pay our taxes and he doesn't have to do that. He's operating on a different set of rules than the rest of us," she says.

The tax case is currently tied up in court, and could remain unresolved for years to come.
The Trump Organization currently pays about $85,000 a year to Briarcliff Manor in village taxes, but it wants those taxes reduced to $15,000.
News 12 reached out to the Trump Organization, but has not heard back.