NRA has history of promoting gun rights outside US
Posted:
Updated: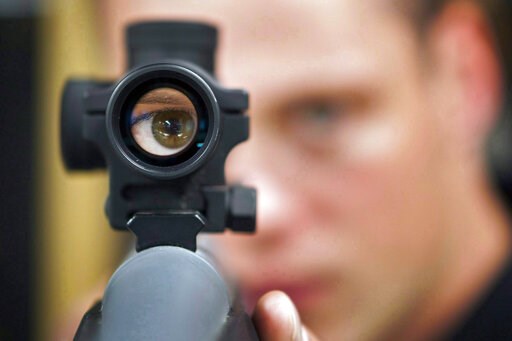 (Jeff McIntosh/The Canadian Press via AP). FILE - In this Sept. 15, 2010 file photo, an employee looks through the scope of long gun at a gun store in Calgary, Alberta, Canada. When Canada first sought to restrict gun access in the 1990s, the National ...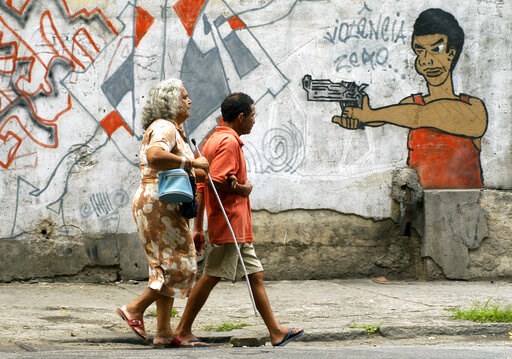 (AP Photo/Renzo Gostoli, File). FILE - In this Oct. 22, 2005 file photo, people walk past graffiti in Rio de Janeiro, Brazil, a day before a vote to ban the sale of firearms and ammunition to civilians. Backed by the Roman Catholic church and other pow...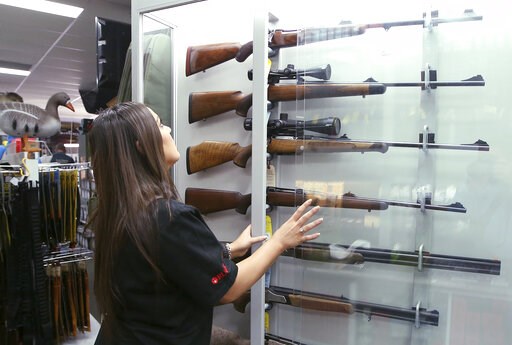 (AP Photo/Rick Rycroft). FILE - In this Wednesday, Oct. 4, 2017 file photo, a salesperson checks rifles in a gun shop display in Sydney, Australia. A documentary aired in March 2019 by Al Jazeera reported officials with Australia's far-right One Nation...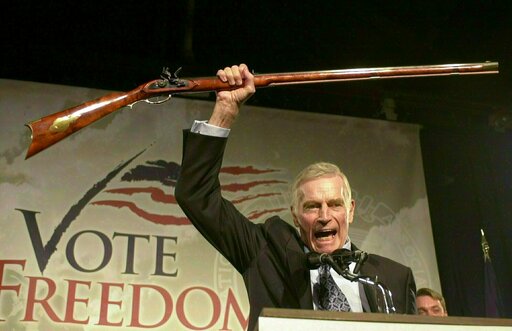 (AP Photo/Jim Cole, File). FILE - In this Oct. 21, 2002 file photo, National Rifle Association President Charlton Heston holds up a rifle as he addresses gun owners during a "get-out-the-vote" rally in Manchester, N.H. While American gun-rights are ens...