The Latest: President lauds rescue efforts after Japan crash
Posted:
Updated: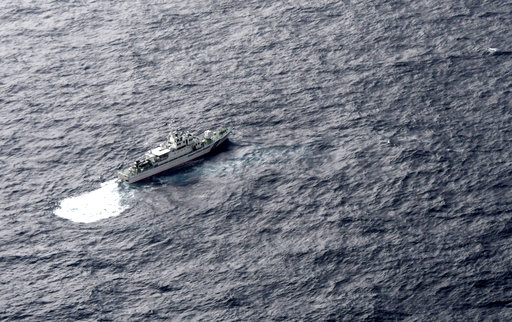 (Kyodo News via AP). In this aerial photo, Japan's Coast Guard ship is seen at sea during a search operation for U.S. Marine refueling plane and fighter jet off Muroto, Kochi prefecture, southwestern Japan, Thursday, Dec. 6, 2018. A Marine refueling pl...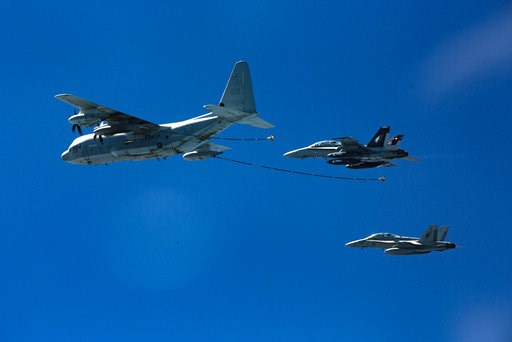 (Cpl. Trever Statz/U.S. Marine Corps via AP). In this Oct. 13, 2016, photo provided by U.S. Marine Corps, two F/A-18D Hornets with Marine All-Weather Fighter Attack Squadron 533 approach a KC-130J with Marine Aerial Refueler Transport Squadron 352 duri...