Earthquake-weary Alaskans still grappling with damage
Posted:
Updated: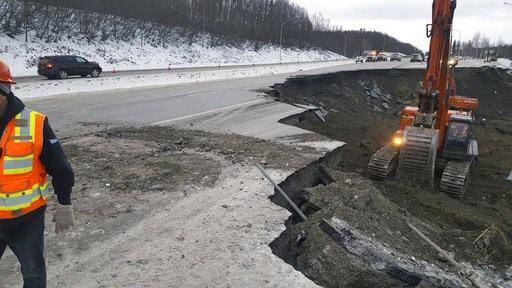 (Chris Riekena via AP). This photo provided by Chris Riekena shows excavation work being conducted Saturday, Dec. 1, 2018, near the Mirror Lake exit of the Glenn Highway near Eklutna, Alaska, to make the highway ready for repaving. The highway was heav...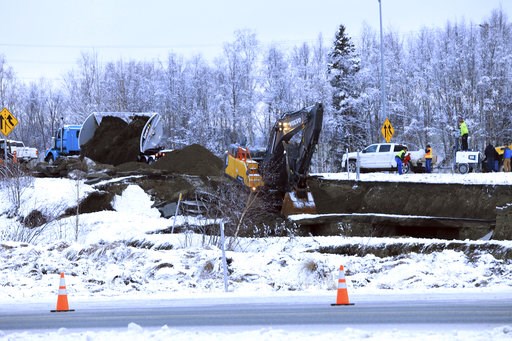 (AP Photo/Dan Joling). A dump truck and excavator work on a temporary fix of an off ramp that collapsed after an earthquake on Friday, Nov. 30, 2018, in Anchorage, Alaska. A driver attempting to exit Minnesota Drive at International Airport Road was no...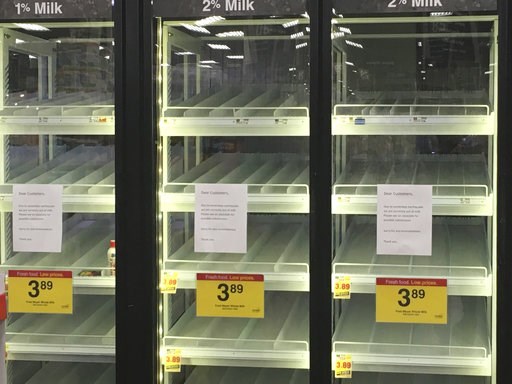 (AP Photo/Mark Thiessen). Empty milk refrigerators are shown at a grocery store in Anchorage, Alaska, on Sunday, Dec. 2, 2018, two days after a magnitude 7.0 earthquake was centered about 7 miles north of the city. Anchorage officials urged residents n...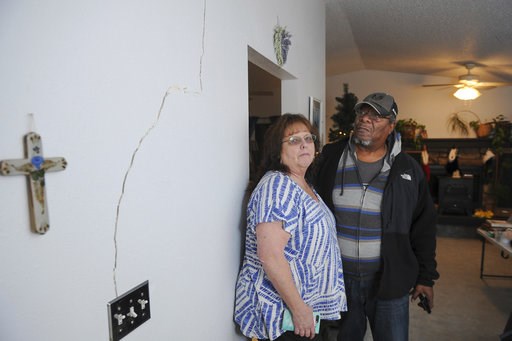 (AP Photo/Michael Dinneen). Al and Lyn Matthews show structural cracks in their home in south Anchorage, Alaska, following earthquakes Friday, Nov. 30, 2018.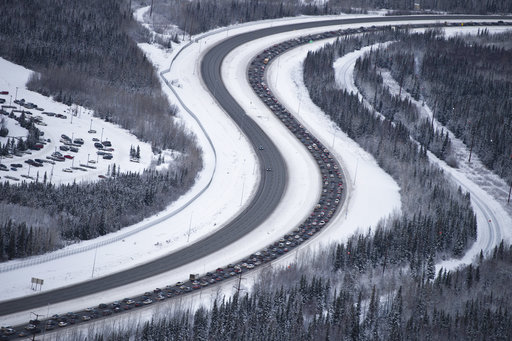 (Marc Lester/Anchorage Daily News via AP). Traffic outbound from Anchorage on the Glenn Highway was at a standstill after a 7.0-magnitude earthquake caused damage in the Anchorage, Alaska, on Friday, Nov. 30, 2018. Scientists say the damaging Alaska ea...