World faces 'impossible' task at post-Paris climate talks
Posted:
Updated: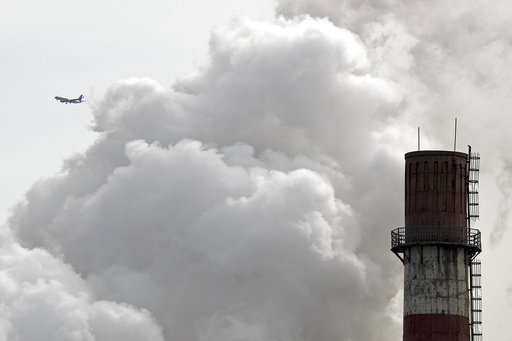 (AP Photo/Andy Wong, File). FILE - In this file photo taken Tuesday, Feb. 28, 2017, a passenger airliner flies past steam and white smoke emitted from China Huaneng Group's Beijing power plant that was the last coal-fired plant to shut down on March 18...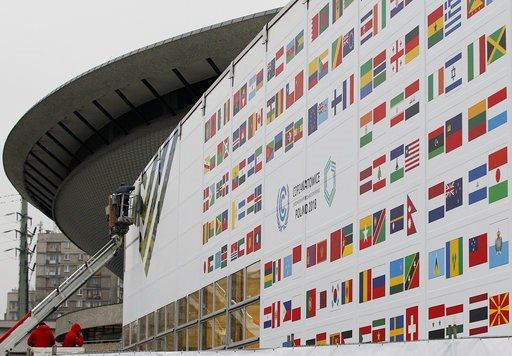 (AP Photo/Czarek Sokolowski). In this Nov. 20, 2018 photo workers decorate the venue of the global climate summit that will be held at the site of the closed 'Katowice' coal mine in the city of Katowice, southern Poland, where - three years after seali...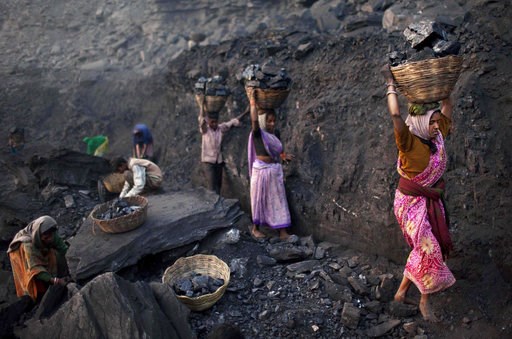 (AP Photo/Kevin Frayer, File). FILE - In this Jan. 7, 2011 file photo, people carry baskets of coal scavenged illegally at an open-cast mine in the village of Bokapahari in the eastern Indian state of Jharkhand. 2018 is expected to see another 2 percen...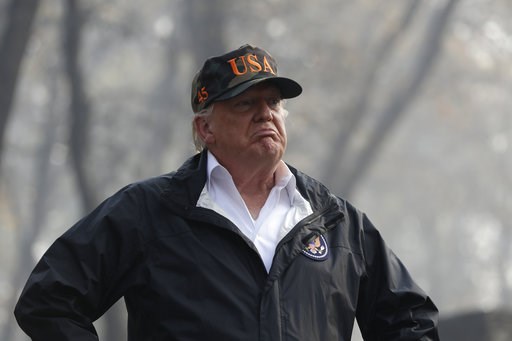 (AP Photo/Evan Vucci, file). FILE - In this Nov. 17, 2018 file photo U.S. President Donald Trump visits a neighborhood impacted by the wildfires in Paradise, Calif. Forest fires from California to Greece, droughts in Germany and Australia, tropical cyc...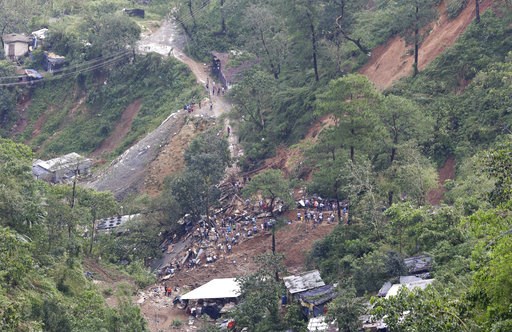 (AP Photo/Aaron Favila, file). FILE - In this Sept. 17, 2018 file photo rescuers dig on the site where victims were believed to have been buried by a landslide after Typhoon Mangkhut barreled across Itogon, Benguet province, northern Philippines. Fores...